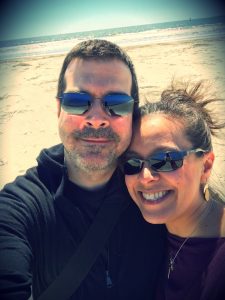 Last March, we decided to whisk away somewhere slightly warmer for an extended weekend to celebrate our non-official (i.e. first-date) anniversary. Jay is convinced that I will keep celebrating this "fake" anniversary in addition to our "real" wedding anniversary just so I can go on more trips every year … and well, he may be onto me.
It had been eons since I'd been in Charleston, SC, and with a burgeoning downtown restaurant scene, and a picturesque beach a short drive away, I thought it would be the perfect place to eat, drink, get some interesting photographs, and just chill.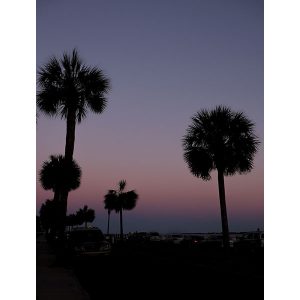 I had already done the controversial plantation tours as a teenager when my high school orchestra played at Boone Hall Plantation, and I didn't feel the need to revisit that period of history again in our short time in town. For this trip, we opted to just stay downtown, traveling mostly everywhere on foot, except for an afternoon at the beach on Sullivan's Island, and a few dinners that were a bit too far away from our hotel.
We didn't get to make it to everything on my list (per usual), but we did manage to hit a wide array of spots. I've listed our favorites below. All in all, Charleston was pretty accommodating with all my gluten-free requests, which was a welcome surprise to me. The menus were definitely limited at certain dining establishments, but with a little pre-planning, I managed to find us a fairly extensive list of gluten-free dining options while we were in town.
One of the unexpected highlights of our trip was meeting the ceramic artist who created the service used at Husk. I'm a sucker for beautiful pottery, and when I found out that Husk used a local artist for their dinnerware and mugs, we made sure a stop at his studio was on our agenda for the next day. In my mind, Fiorenzo is the epitome of Charleston – an exceedingly warm, generous, and talented craftsman who brightens his new hometown with an infectious joie de vivre. Every time Jay & I use the pieces he gifted us, I think back to our nearly two hour(!) conversation about food, chefs, travel, and artistry. I promised him that when I finally mastered a great gluten-free sourdough that I'd share the recipe on another visit. I look forward to the day our paths cross again over a loaf of fresh baked gluten free sourdough or pizza. 🙂

Title
Category
Address
Description
Blue Bicycle Books
Bookstore
420 King St. Charleston, SC 29403

bluebicyclebooks.com
843.722.2666
I'm a sucker for bookstores, and this one on the main drag of King Street was a memorable one. Beautifully laid out store with new and used selections, and easy to get lost in for a while if you're a bibliophile.

Lewis BBQ
BBQ,Favorites
464 N Nassau St., Charleston, SC 29403

lewisbarbecue.com
843.805.9500
$$
There may be other famous BBQ places in town, but my heart is with Lewis BBQ hands down. I loved this brisket so much that I went back in line for another round to take home on the plane with us. 

Husk
Special Occasion Restaurant
76 Queen St, Charleston, SC 29401

huskrestaurant.com
843.577.2500
$$$
For our fancy night out in Charleston, we felt compelled to visit Sean Brock's Husk. We had a very memorable meal a few years earlier at the Nashville location prior to my celiac diagnosis, and I was curious to see how this experience would differ. While there were a few menu limitations, almost everything I wanted - including the cornbread(!) was inherently gluten-free, or could be made gluten-free with some minor modifications. I was also introduced to this amazing Carolina Cream to close out our dinner which was so good that we found a bottle in town for our home bar.

The Belmont
Cocktail Bar
511 King Street Charleston, South Carolina 29403

thebelmontcharleston.com
$$
The older I get, the less tolerance I have for loud bars and mediocre drinks. If you like a quieter bar with talented bartenders making quality cocktails, then you too will love The Belmont.

McCrady's Tavern
Bar / Brewery
2 Unity Alley, Charleston, SC 29401

mccradystavern.com
843.577.0025
$$
Historic tavern, non revived in Sean Brock's vision. This was a fun afternoon spot to stop for cocktails and a light snack. There's a full restaurant menu available too, but I can't really comment on that since we didn't truly formerly dine-in.

High Wire Distilling
Bar / Brewery
652 King Street, Charleston, SC 29403

highwiredistilling.squarespace.com
843.755.4664
Local distillery making gin, whiskey, amaro, and vodka. Generous tastes can be had for a small fee in their tasting room, and tours are available too.

The Rise
Coffee
75 Wentworth St, Charleston, SC 29401

The Rise Coffee Bar
843.518.5117 
$
It figures that we would find a coffee shop in town that serves coffee roasted in Brooklyn. Toby's Estate coffee, tea, and light bites (including gluten free options), in a small, modern, bright space tucked in right off the main downtown strip.

Black Tap Coffee
Coffee
70.5 Beaufain St, Charleston, SC 29401

blacktapcoffee.com
$
Lovely independent coffee shop with a roastery on nearby James Island. They also have a multitude of teas available too. I opted for an addictive coconut oolong iced tea when we dropped in. 

The Daily
Coffee
652 King St, Charleston, SC 29403

shopthedaily.com
843.619.0151
$
This was our first stop in town to caffeinate. Very California-feeling vibe in this small  neighborhood cafe and marketplace. Not a ton of GF food available, but the coffee was stellar, and I did manage to find some gluten-free potato chips from a local producer as a snack. 

Caviar & Bananas
Coffee,Market
51 George Street, Charleston, SC 29401

www.caviarandbananas.com
$
This wasn't on my original list, but ended up saving us one morning when we slept through my original breakfast plans. Essentially a fancy Southern bodega with gluten-free breakfast sandwiches, coffee, salads and more available in a gourmet market setting. There are a few tables available for dining in-house, but this is really more of a to-go kind of place.

Mercantile & Mash
Market
701 E Bay St, Charleston, SC 29403

mercandmash.com
843.793.2636
$
Really cool repurposed industrial warehouse space with a gourmet food store, cafe, and cocktail bar. Numerous gluten-free friendly options at the in-house cafe to have with your coffee. A great spot to pick up some local edible souvenirs.

Jeni's Splendid Ice Creams
Ice Cream
501 King St, Charleston, SC 29403

jenis.com
843.212.5113
$
Even though Jeni's ice cream is available in stores nationwide, I still like to get it in-store whenever I get a chance. Just make sure to tell the scooper at the counter that you are gluten-free though. I didn't mention it and they put a complimentary cookie on my dish of ice cream. They graciously scooped me a brand new non-gluten contaminated dish, but I did feel a little bad about wasting ice cream!

Republic Ice Cream
Ice Cream
431 King St, Charleston, SC 29403

republicicecream.com
$
Local ice cream shop with a few locations. I was delighted to find they offered gluten free cones at the King Street location. Flavor selection is limited and super classic (think butter pecan, chocolate, strawberry) - but the adage of do a few things and do them great holds here.

Beardcat's Sweet Shop
Ice Cream
2063 Middle St. Sullivan's Island, SC 29482

beardcatsweetshop.com
843.416.5025
$
Wacky ice cream shop with delicious gelato that is the perfect stop on the way to or from the beach on Sullivan's Island. Bonus: they also serve coffee, and some light snacks too.

Rainbow Row
Photography
83 E Bay St, Charleston, SC 29401

Quintessential Charleston. Historical colored row houses and palm trees line a beautiful stretch of East Bay Street. I would recommend heading here for at least one sunset while you're in town for some gorgeous photo ops.

Minero
Mexican
153 E Bay St, Charleston, SC 29401

minerorestaurant.com
843.789.2241
$
Sean Brock's casual Mexican spot is an oasis for the hungry celiac in Charleston. They have a gluten-free menu upon request, and also have a dedicated fryer - so chips and salsas are completely safe. 

 

The Obstinate Daughter
Italian
2063 Middle St Sullivans Island, SC 29482

theobstinatedaughter.com
(843) 416-5020
$$
I would never have thought to stop here for lunch if I didn't do some research prior to our trip, since their menu doesn't give any indication that there is much for the gluten-free crowd. However, almost all their pastas are available gluten-free, and the staff is on point. When our waitress asked if I just had a gluten intolerance or had celiac disease, I breathed a sigh of relief. She informed me that the kitchen made sure to minimize cross contamination with all their GF pastas, which are cooked in a separate area.

Edmund's Oast
New American
1081 Morrison Drive, Charleston, SC 29403

edmundsoast.com
843.727.1145
$$
Elevated seasonal fare in a casual setting where you'd be just as comfortable in jeans as you would be in a fancy suit. Super accommodating to special diets - and they have a dedicated fryer. Extensive bar and brewery too. Sadly, no gluten-free beers, but their wine and spirit lists make up for that a bit.

The Commons
Shopping
701 East Bay Street Suite 106 Charleston, SC 29403

Artisan American crafts from nationwide vendors for sale in a beautifully laid out store. Furniture, lighting, kitchenware, and gifts abound. 

Fat Hen
Southern
3140 Maybank Highway Johns Island, SC 29455

thefathen.com
(843) 559-9090
$$
One of our few car rides out of downtown was out to The Fat Hen on Johns Island. Super casual, neighborhood restaurant with incredible staff, serving very gluten-free friendly French Lowcountry food. When our waitress stopped to chat with us about her gluten-free son, I instantly felt like I was in good hands.