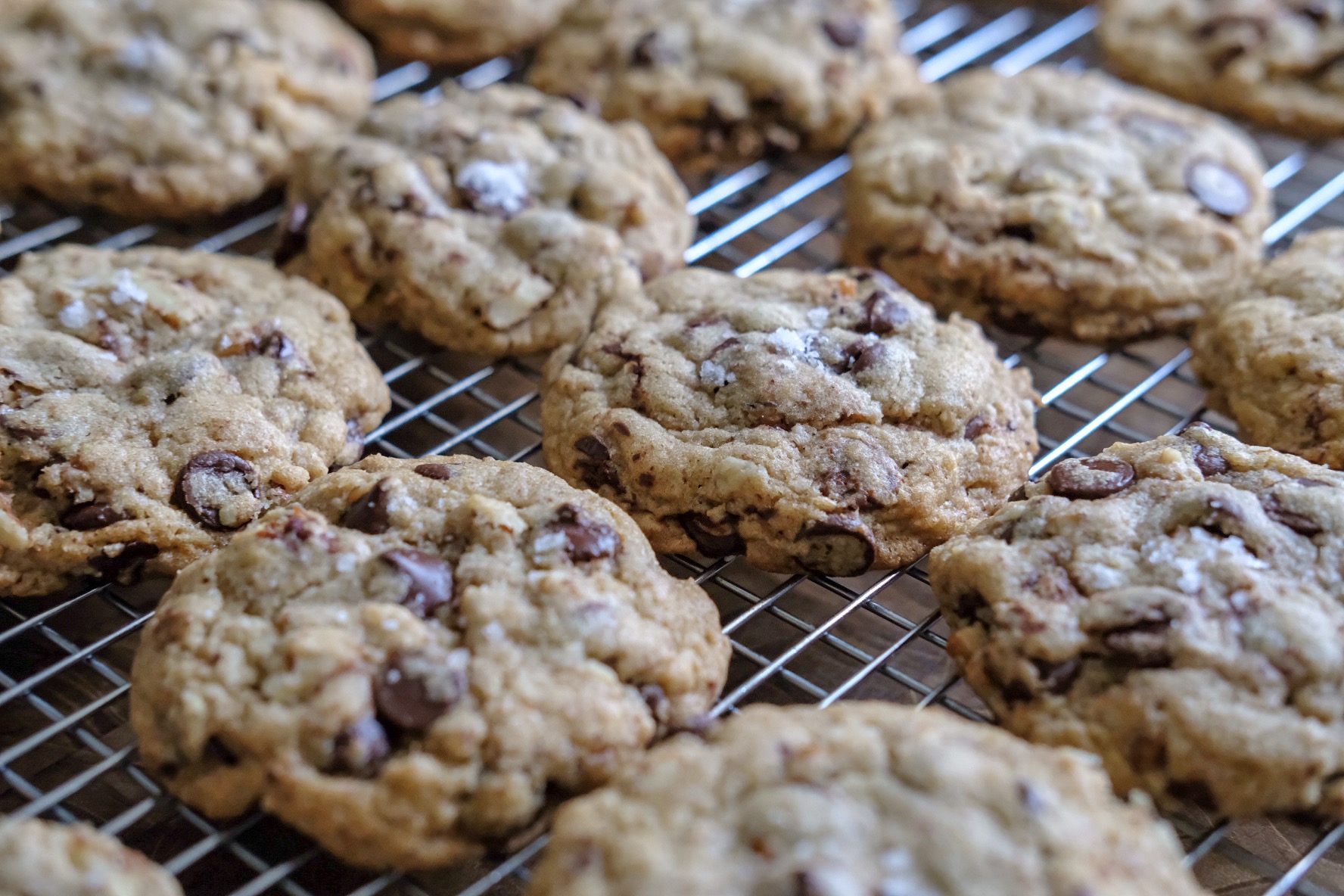 Today has been a difficult day. I woke up to the news that Anthony Bourdain had passed, and found myself first in disbelief, and then truly gutted. I have admired Bourdain's creative path for a long time, and found him incredibly inspirational for surviving a raucous life in his early years in kitchens into an enviable media career in his 40s. He was a gifted writer, a remarkable storyteller, and a well-respected figure in the world of food. In his 61 years, he made an indelible mark that will not be forgotten.
I'm incredibly heartbroken at the loss of this bright light of a man. He will always be an inspiration to me to live life to the fullest, and that it is never to late to turn your life around. He was a creative force, and changed the way so many people see the world through the lens of food.
As someone that struggles with depression and anxiety, I have had a difficult time asking for help when I needed it, as I was raised to view mental illness as a "weakness", and was told countless times that I was "too sensitive". Now I know that there is no such thing as being "too sensitive", and that sensitivity is a gift. Depression is a thief of joy, and a mental prison that goes with you wherever you are.
I have been lucky enough to afford therapy when needed, and have some amazing intuitive friends and a partner that have pulled me through some dark times. I hate that it takes tragic losses to bring about change, but I am hoping that more transparency and less judgement about mental health issues will help others that are struggling in the shadows and wearily putting on a "normal public face" to go out in the world. If more people realized that their coworker, neighbor, or friend was struggling with a mental illness, maybe the stigma would start to lessen. I think the vast majority people with mental illness are not crazy. What is crazy is ignoring suffering that is just slightly hidden behind plain sight and pretending that everything is fine.
I've come to embrace my sensitive, intuitive side lately, and I am not surprised that it knew somehow that I would need comfort today. Last night I made a modified version of Alice Medrich's Chocolate Chip Cookie recipe from her Flavor Flours book, incorporating some cinnamon and cayenne into her delicious oat and brown rice flour dough to make a Mexican spiced version. I normally try to avoid xanthan gum, but I still have some around from my early celiac days, so I threw that in since I trust Alice's impeccably tested recipes, and didn't feel up for a cookie fail Friday. Per her recommendation, I refrigerated the dough overnight, and took it out this afternoon to bake.
The simple act of scooping and baking this simple batch of chocolate chip cookies made me feel slightly better. The aroma of cookies in the oven, a salve to my baker soul.
I was struck today by the thought that I find myself no longer thinking of my baking as "gluten-free", but just simply baking. While the outside world still stings with constant reminders of all that I can no longer consume, I find great comfort in my kitchen baking recipes like this one, for the sheer pleasure of baking. I hope that these delicious bites can bring some solace to both bakers and cookie-fiends alike, especially on the tough days.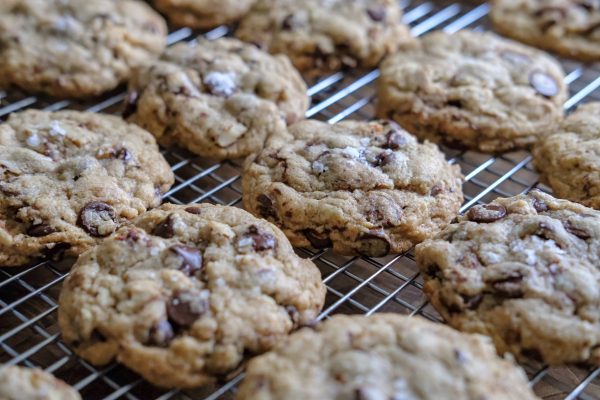 | | |
| --- | --- |
| | |
Sift flours, potato starch, salt, xanthan gum, baking soda, and spices together.

In a large bowl, mix melted butter, sugars, vanilla, and eggs.

Add flour mixture into wet mixture. (Alice Medrich's tip: for chewier cookies, mix a little longer, ~45 seconds to active the xanthan gum.)

Stir in chocolate chips and nuts.

Cover batter and refrigerate overnight.

Preheat your oven to 375 degrees, with racks in upper and lower thirds of the oven.

Scoop with #24 scoop (~50 g), and place 6 cookies on a half sheet pan lined with parchment paper. Slightly flatten each scoop with the palm of your hand and sprinkle with some flaked sea salt.

Bake a total of 14 minutes, rotating sheet pans top to bottom and front to back halfway through baking.

Let cookies cool for about 5 minutes on the pan when done before removing them to cool completely on a rack.

Cool cookies completely before stacking to store.