"Life is like photography. You need the negatives to develop."
― Ziad K. Abdelnour
It's taken a few months, but now that I've fully recovered from my severe glutening in Hudson, NY, I'm thought I'd share some of the brighter points of our winter weekend getaway in this charming town just a few hours outside of the hustle and bustle of NYC via Amtrak.
Our trip started out quite nicely, with a quick walk to our hotel just a few minutes away from the train station early Friday evening. After we were settled in at The Wick, we headed out to the only reservation I made for the weekend at Wm. Farmer and Sons for dinner. The restaurant was a short walk away from the hotel and filled up quickly with a Friday dinner crowd. I'm almost certain that we wouldn't have been able to dine there without the reservation, since the bar seats would have been our only option, and they were all taken by the time we arrived. While our dinner there was decent, everything was a bit on the expensive side, and having no gluten-free dessert option at all was a bummer. Definitely an option for a celiac diner, but it wouldn't be my first choice.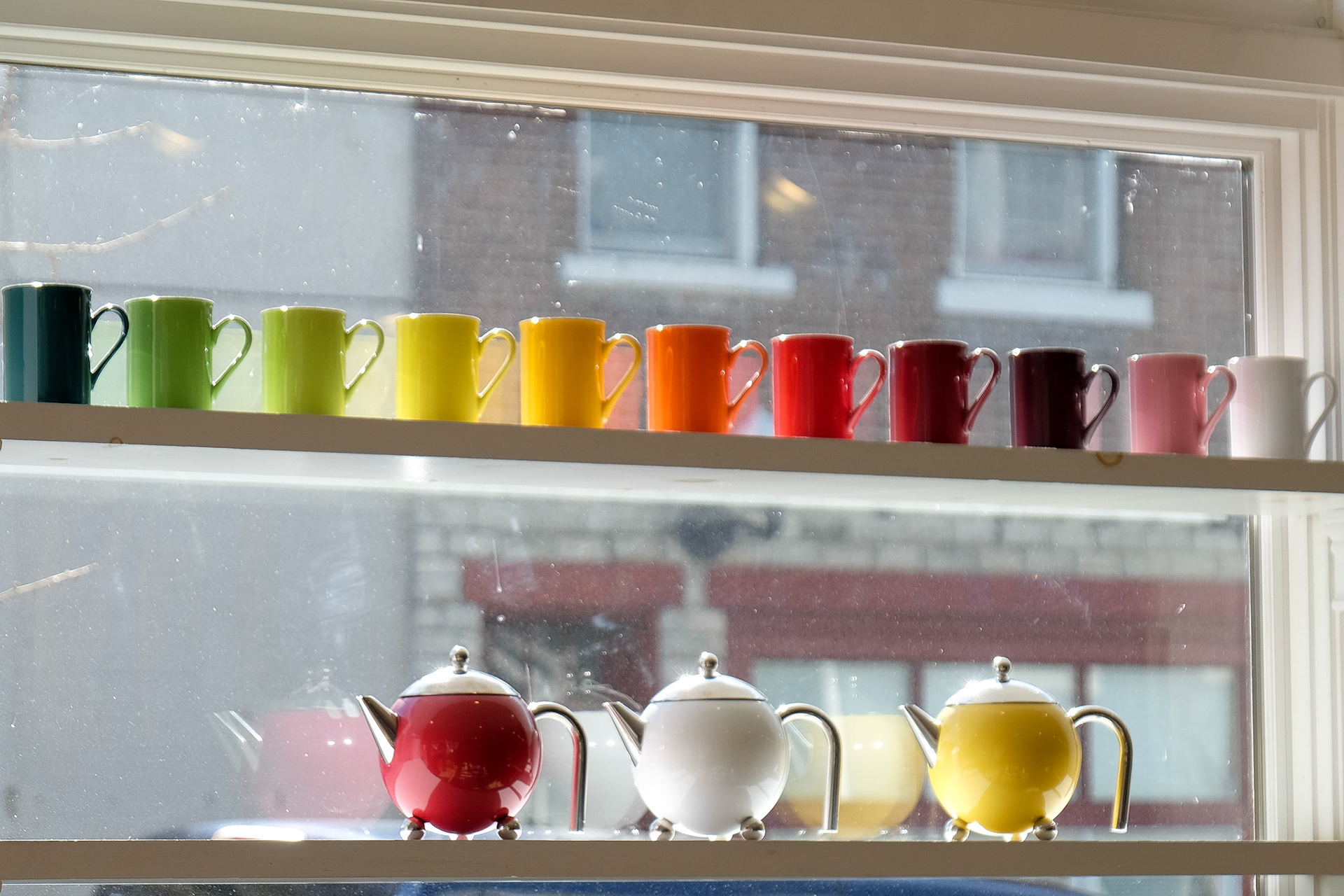 Gluten-free breakfasts are always tricky to find, and I would recommend any celiacs traveling to Hudson bring something they can have for breakfast with them. I was happy that I packed some Larabars for us, as they came in handy a few mornings, with few celiac-friendly breakfast dining options right in town. We started our first morning in town at Verdigris Tea & Chocolate shop, where we both enjoyed some coffee, and made breakfast of cookies since they had gluten-free cookies at the counter. Fueled with sugar and caffeine, we started exploring downtown Hudson's main drag on Warren St, and found a few fantastic home good stores, numerous cool antique sores, and multiple art galleries. I was in puppy heaven, as many of the shops had shop dogs, and a slew of people were strolling in and out of stores and cafes with their own adorable four footed companions.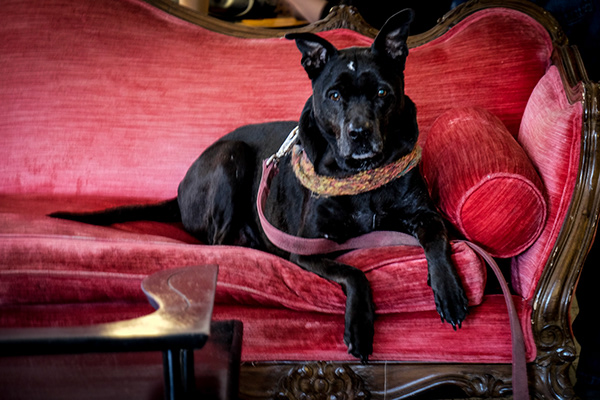 Shopping on Warren St occupied us for the majority of the weekend. Beautiful displays, friendly shop owners, and many interesting finds. I've highlighted my shops favorites in the map below. If you're an antiques and housewares lover, I'm sure you'll adore the shops on Warren St too!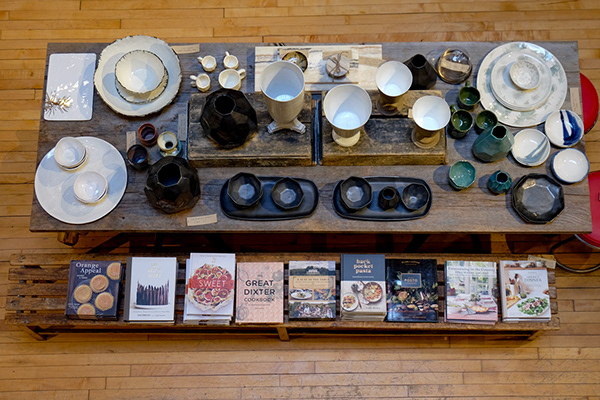 It's almost a joke at this point that there *will* be Mexican food involved in almost every trip we take, and this one was no exception. Mexican Radio seemed like a safe bet for gluten-free dining, and we had a decent lunch and a few margaritas. Nothing to write home about, but satisfied the two of us well enough.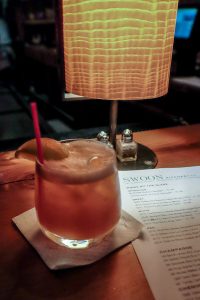 Our dinner at Swoon Kitchenbar was definitely a dining highlight. We went on the early side to grab bar seats since I didn't make a reservation, and were lucky to score two seats at the front corner of their small bar. Service, cocktails, and all the small plates were above and beyond expectations. I'm always a happy girl when I can get fries, and after assurances that the fryer was "celiac-safe", I enjoyed a mound of shoestring fries. And to cap off an already excellent meal, I was presented with multiple gluten-free plated dessert options, which warmed my pastry chef heart. I would highly recommend Swoon Kitchenbar to any gluten-free diners who find themselves in Hudson.
Sunday morning we opted to walk to the far side of town to Lil' Deb's Oasis for brunch. Tucked away off Warren St, this hole in the wall restaurant was by far our favorite in town. I mean, how could you not love a place so quirky that it has name tags on their plants? This women owned, LGBTQ friendly, super gluten-free friendly restaurant had the tiniest open kitchen space churning out the most delicious plates of Latin American food we've had in quite a while. It appears that they've since changed their hours to dinner only Wed – Sat, so plan accordingly to incorporate a visit here when you're in town and check their hours beforehand. Also, it's a cash only kind of place, so make sure you've got some green in your wallet.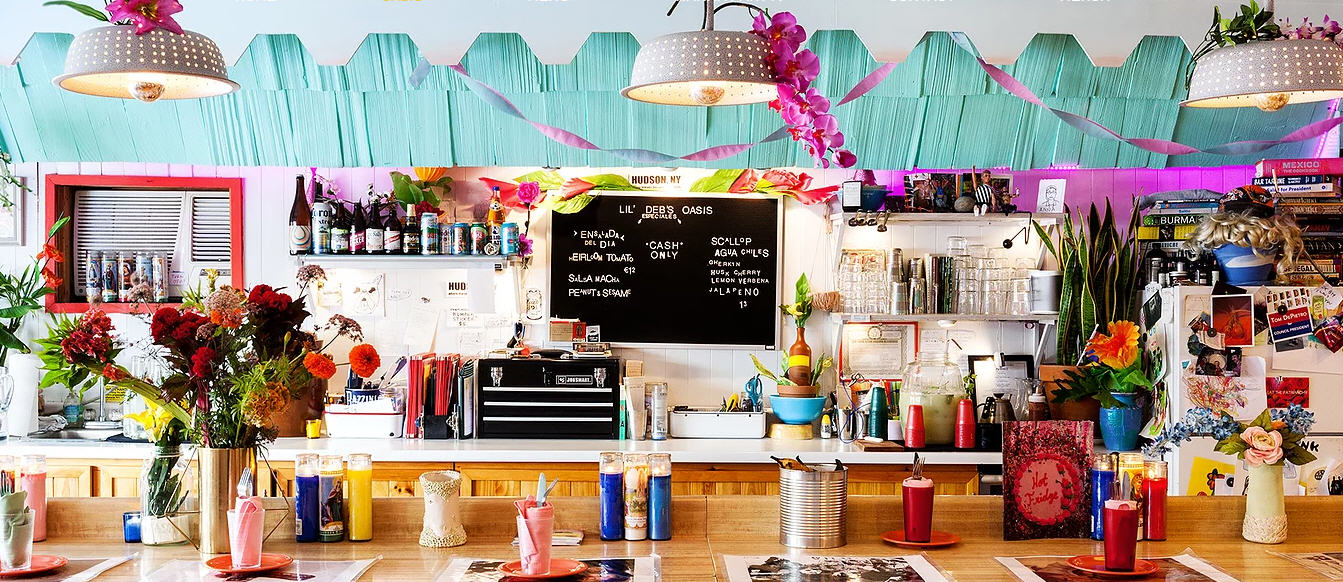 It really would have been in our best interests if we had just jumped on the train to head home after our amazing meal at Lil' Deb's Oasis, but we had another 36 hours in town. Had I known Sunday night's dinner at the fancy Italian restaurant in town that was supposedly very gluten-free friendly was the one meal that was going to completely wreck me, I would have gone back to Lil' Deb's for an encore!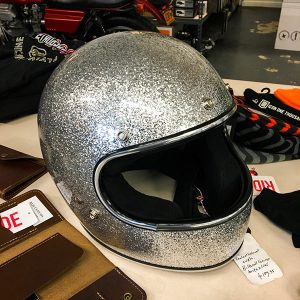 I can't really recommend any of the spots that I dined in on Monday, since I doubt they were truly gluten-free. I already felt incredibly awful, so I figured if I was going to potentially poison myself with any additional cross contamination, I might as well do it then. Also, since it was a holiday Monday, there were limited options to choose from in this tiny town, so dining out was likely going to be a risky operation anyways.
The only bright spot on that terrible Monday was Moto Coffee/Machine. Lovely tea + spacious cafe + puppies + sparkly helmet distraction + giant, well stocked bathroom = perfect recovery spot for a glutened celiac.
Title
Category
Address
Description
The Spotty Dog Books & Ale
Bar / Brewery,Bookstore
440 Warren Street, Hudson, NY 12534

thespottydog.com
518.671.6006
Bookstore + bar + dogs = heaven. Also, snacks and art supplies if you find yourself in need of a light snack or a light blue paint. 



ÖR Gallery and Tavern
Bar / Brewery,Coffee
35 South 3rd Street Hudson, NY 12534

orgalleryandtavern.com
518.828.0798
Sometimes you find gems when you follow the signs. We followed the sign on Warren pointing down a side street to this full bar that also happens to serve coffee and tea. The space and staff is super funky and very welcoming. We were lucky to grab some seats right by the wood burning fireplace to enjoy our morning coffees. I also helped myself to the free yarn and chopsticks and knit up a little love for the next folks who happen upon this magical spot.

REV Coffee
Coffee
742 Warren St, Hudson, NY 12534

facebook.com/revhudsonny
518.828.2210
I was surprised to find that this local coffee shop draws drastically polar reviews on-line. We found the shop quite charming, and very "Hudson" - quirky, a little weathered, and a wee bit fancy. I had a lovely pot of tea, Jay had a tasty double espresso, and we shared a coconut macaroon. Most of the people coming in and out seemed to know each other, and the shop was also friendly to dogs, which always wins points in my book. 

Moto Coffee Machine
Coffee
357 Warren Street, Hudson, NY 12534

motohudson.com
518.822.8232
This local coffee and motorcycle store is the perfect example of the mashup in modern Hudson, NY. Sadly I wasn't feeling the best when we visited, but browsing through the sparkly motorcycle gear over a cup of tea was a nice distraction from my glutening. Added bonus: the bathroom is beautiful, gigantic, and well stocked, so basically, perfect for anyone suffering any kind of GI attack.

Olde Hudson
Market
449 Warren St, Hudson, NY 12534

oldehudson.com
518.828.6923
I always love browsing through local grocery stores when I travel, and this specialty grocery was a treat. Their lovely set up had everything you would need for a (GF!) cheese plate or a full meal, and would be a great stop if you were staying at an AirBnB with a kitchen. I was thrilled to see many packaged certified gluten-free products throughout the store too. Since we were staying in a hotel room without any kitchen access, I picked up a few packaged sweet treats to take home, even though the cheese and crackers were incredibly tempting.

Hudson Farmer's Market (Winter Location)
Market
431 Union Street, Hudson, NY

hudsonfarmersmarketny.com
Next time we visit this little town I definitely want to come by car, and in-season so we can go out to some local farms. During our February visit though, it was nice to see that Hudson extends their farmer's market year-round by bringing it inside. Sadly, there wasn't too much to choose from off-season, but I did manage to find a seedy bread from Happy Belly Hudson that was a tasty takeaway toasted once we were back home.

Verdigris Tea & Chocolate
Tea House
135 Warren Street Hudson, NY 12534

verdigristea.com
518.828.3139
Enormous tea and chocolate shop at the very edge of the main strip. I was pleasantly surprised to find gluten-free pastries to have with my tea, and enjoyed a peanut butter cookie. This is the perfect spot to start your day, or for a mid-day caffeine break. 

Mexican Radio
Mexican
537 Warren St, Hudson, NY 12534

518.828.7770
It's been almost two decades since I've been in a Mexican Radio in NYC, but I was happy to see one on the main strip on Warren St for a late mid-day gluten-free lunch. The food and drinks were definitely not spectacular, but they were GF safe and serviceable.

Swoon Kitchenbar
New American
340 Warren Street, Hudson, New York 12534, USA

swoonkitchenbar.com
518.822.8938
A farm to table gem right on the main strip. The kind of restaurant where you could bring your first date or your toddler, and not feel out of place at all. We stopped in on the early side for dinner and scored seats at the bar for some delicious cocktails (daquiri for me, manhattan for the Mr.), and a variety of small plates. The menu changes daily here, so the gluten-free offerings will vary. The staff was very accommodating when I questioned them about gluten, and asked one of my favorite questions, "Are you celiac or just have a gluten sensitivity?" The food was fresh, flavorful, and paired wonderfully with their extensive wine list. Bonus: Fries! While this situation may change with their menu, I confirmed that their fryer was GF when we were there and braved the shoestring fries. Salty potato perfection!

Wm Farmer & Sons
New American
20 South Front Street Hudson, NY 12534

wmfarmerandsons.com
518.828.1635
I wanted to love this place, and I really should have considering how much we paid for dinner. Alas, most of the menu was not gluten-free, and while what I could eat was tasty (vegetable sides and steak dinner), it was incredibly depressing to have our waitress chirpily tell me that there were absolutely no gluten-free desserts. The Brandy Alexander dessert cocktail I had instead was lovely, but really no consolation for this pastry chef.

Lil' Deb's Oasis
Latin American
747 Columbia St Hudson, NY 12534

lildebsoasis.com
518.828.4307
This fabulous restaurant is tucked away off of Warren street, and was by far our favorite restaurant in town. A quirky, bright hole in the wall restaurant run by two amazing ladies, and a must go-to if you ever find yourself in town. Almost everything on the Latin American menu is gluten-free, and the staff was very conscious of noting our food allergies. If I was a local I would get their coconut snow dessert at least once a week.

Finch
Shopping
555 Warren Street Hudson New York 12534

finchhudson.com
518.828.3430
There are a slew of stores on the main drag in Hudson, but this was definitely one of my favorites. Fantastic collection of home decor, art, and some beauty products too. I'm usually not one for any kind of fragrance or perfume, but was so enamored with the Tabacco 1812 perfume that I bought a bottle to take home.

Valley Variety
Shopping
705 Warren Street Hudson NY 12534

valleyvariety.com
518.828.0033
Modern lifestyle store on the edge of town that I wish I could transport to Brooklyn. The store had a little of everything that I love - bags, local pottery, kitchenware, pet supplies, furniture, art, and a working kitchen smack dab in the middle of the store! I can only imagine how fun it would be to teach or take a cooking class there. Maybe one day in the future I can bring some gluten-free 101 to Hudson. 🙂 

TK Home & Garden
Shopping
441 Warren Street Hudson, NY 12534

tkhomeandgarden.com
518.697.0909
Beautiful multi-level home goods store. I could have done some serious damage to my credit card here if we had a car!

The Wick
Hotel
41 Cross St, Hudson, NY 12534, USA

thewickhotel.com
518.249.6825
Maybe not the chicest hotel in town, but 300 ft away from the Amtrak station is a definite perk, especially when you're travelling by train without a car. Our room was brand new and lovely, but the toiletries all contained wheat, which always bums me out. The continental breakfast was also not very GF-friendly, but the free coffee was excellent. The staff seemed to still be working out a few kinks that come with any opening, but were very friendly. Bonus for all those that travel with their furry kids - the hotel is pet friendly!

Amtrak
Train
69 S Front St, Hudson, NY 12534