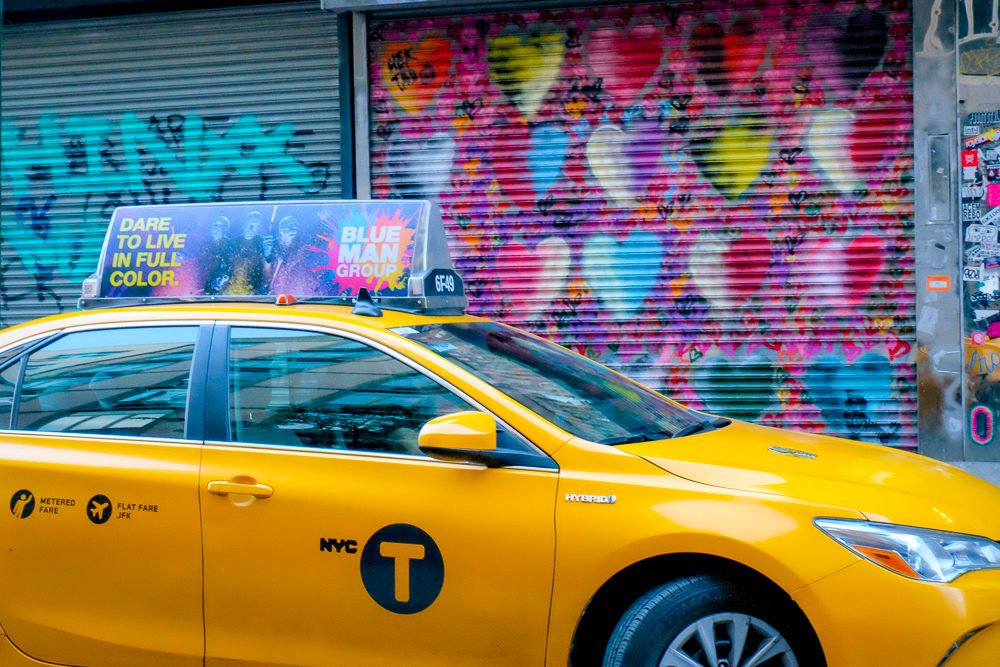 One of the first things I did after I received my celiac diagnosis was unsubscribe to a lot of food email lists. My heart was heavy knowing that so many of the foods I loved were now verboten. It stung too deep to see lists of beloved bakeries and the latest flashy New American restaurants that I knew I couldn't eat in. But after some time, I missed getting updates on what was going on in the food world, so I resubscribed to a few of my favorites. I knew that some of the emails might be a little triggering, but I felt emotionally strong enough to glance through articles about the best pizzas or donuts in every state knowing that I would likely not be able to eat any of them.
Shortly after my diagnosis, like a jilted lover going through the rabbit hole of digging into their ex's social media profile, I scrolled through all the Instagram feeds of my old loves. Even following my friends' food adventures was painful. I couldn't help thinking things like,"You should *really* enjoy that croissant – you never know when it could be your last." Maybe I was a little overly dramatic about the whole thing, but instead of feeling privy to the inner circle of the food world like I had for years, I felt like an outcast.
I tried to follow some gluten-free social media accounts, but I just couldn't get into it. As far as I could tell, there were two camps in the GF social media world – those posting anything and everything gluten-free they could find (which included a lot of packaged food), and the other "California-raw-vegan" camp where every post was super colorful and the individuals were either super skinny or terrifyingly muscular, and many of them were eating gluten-free just for overall health without a celiac or other autoimmune diagnosis. I understand the need to document every new thing that you can eat, especially when so much has been taken from you, but I have strong feelings against most of the packaged food targeted to the gluten-free market (more on that in a future post). And sure, I like smoothies and grain bowls just as much as the next girl, but seriously – in the dead of winter in NYC, a smoothie and a salad just isn't going to cut it. And don't get me started about the "healthy" gluten-free people who make real celiacs' lives more complicated when they eat out stressing to restaurant staff that they need gluten-free everything and then order chocolate cake.
Recently, I received an email with a link to a list of 50 New York Foods You Need to Eat Before You Die. I probably should have deleted the email, since I knew that most iconic NYC foods are very un-gluten-free friendly, but I couldn't help clicking through to see what the Thrillist team deemed the new classics of New York cuisine. I'll admit it was difficult to scroll through all 50, but in a way I think it was a good exercise. It's been nearly two years since I received my diagnosis, and I still have good and bad days when it comes to dealing with the complete overhaul of my diet to eliminate anything containing wheat, rye, and barley.
In a way, I'm grateful that I received my celiac diagnosis a little later in life. Being able to eat any and everything for almost 40 years allowed me to build my personal "chef's database" of tastes, textures, and smells of a vast array of foods – including all my beloved wheaty classics. I've come to terms with the fact that I'll never be able to experience certain things again (I'll always hold you in my heart DiFara's & Peter Pan), and in my heart of hearts, I feel like this disease could be a blessing in disguise by pulling me back in hard to the food world to prove that gluten-free dining doesn't have to suck, and there is a lot more to eat out there than gluten-free bars, shakes and salads.
So, with all that in mind, I thought I'd tackle some of the New York City food bucket list, gluten-free style.

I still haven't found any gluten-free donuts worth writing about in NYC, nor have I been able to replace any of my old Chinatown haunts for dumplings, dim sum, fried rice, or lo mein. Cheesecake, babka, bagels, and soft pretzels have also eluded me in my NYC gluten free dining experience too. I did just tackle soft pretzels in my own kitchen, and you can be sure that cheesecake, babka, and bagel kitchen experiments won't be far behind. The perfect loaf of gluten-free sourdough will also continue to be a welcome work-in-progress in my test kitchen. I don't know if I'll ever be able to make a loaf on par with my beloved She Wolf sourdough that I used to buy at the Union Square Farmer's Market, but I won't stop experimenting until I get close!
Title
Category
Address
Description
Hometown Bar-B-Que
BBQ
454 Van Brunt St, Brooklyn, NY 11231

hometownbarbque.com
347.294.4644
$$

Ample Hills
Ice Cream
623 Vanderbilt Ave, Brooklyn, NY 11238

amplehills.com
347.240.3926
$

Big Gay Ice Cream
Ice Cream
61 Grove St, New York, NY 10014

biggayicecream.com
212.414.0222
$

Big Gay Ice Cream
Ice Cream
125 E 7th St, New York, NY 10009

biggayicecream.com
212.533.9333
$

Senza Gluten
Gluten Free,Italian
206 Sullivan St, New York, NY 10012

senzaglutennyc.com
212.475.7775
$$$

Friedman's
Gluten Free,New American
450 10th Ave, New York, NY 10018

friedmansrestaurant.com
212.268.1100
$$

Friedman's Lunch
Gluten Free,New American
75 9th Ave, New York, NY 10011
Empellon
Mexican
510 Madison Ave, New York, NY 10022

empellon.com
212.858.9365
$$$

Empellon Taqueria
Mexican
230 West 4th Street, New York, NY 10014

empellon.com/taqueria/
212.367.0999
$$$

Empellon Al Pastor
Mexican
132 St Marks Pl, New York, NY, New York, NY 10009

empellon.com/al-pastor/
646.833.7039
$

 

Taim
Vegetarian
222 Waverly Pl, New York, NY 10014

taimfalafel.com
212.691.1287
$

Taim
Vegetarian
45 Spring St, New York, NY 10012

taimfalafel.com
212.219.0600
$

American Cut
Steakhouse
363 Greenwich St, New York, NY 10013

americancutsteakhouse.com/tribeca
212.226.4736
$$$$

Egg Shop
New American
151 Elizabeth St, New York, NY 10012

eggshopnyc.com
646.666.0810
$

Yellow Magnolia Cafe
New American
990 Washington Ave, Brooklyn, NY 11225

yellowmagnoliacafe.com
718.307.7136
$$

Caracas Arepas Bar
Latin American
91 E 7th St, New York, NY 10009

caracasarepabar.com
212.228.5062
$$

Caracas Arepas Bar - Williamsburg
Latin American
291 Grand St, Brooklyn, NY 11211

caracasarepabar.com
718.218.6050
$$

Keste
Pizza
271 Bleecker St, New York, NY 10014
Rubirosa
Pizza
235 Mulberry St, New York, NY 10012

rubirosanyc.com
212.965.0500
$$

PizzArte
Pizza
69 W 55th St, New York, NY 10019

pizzarteny.com
212.247.3936
$$

Keste - Williamsburg
Pizza
232 N 12th St, Brooklyn, NY 11211
Lean Crust
Pizza
737 Fulton St, Brooklyn, NY 11217
Bareburger
Burgers
85 2nd Ave, New York, NY 10003

bareburger.com
212.510.8610
$$